This is an essential piece of equipment for the 4X4 enthusiast, or even just the casual beach driver. A strong and reliable air compressor, and air gauge will make your adventure whatever it is safer and better equipped with the right gear. Ensuring that your tyres are the correct pressure to adapt with the changing terrain and conditions is highly important as having the ability to quickly and accurately restore your tyre back to suit the firmer ground.
Having a portable compressor can be just as important, this gives you the ability to move your compressor from vehicle to vehicle, or to remove it for safe storage, and because the fittings are universal, you could even use this for your airbags, inflatable mattresses or any use you need air.
Here at Overland 4WD we stock 4X4 air compressors and accessories made by two manufacturers.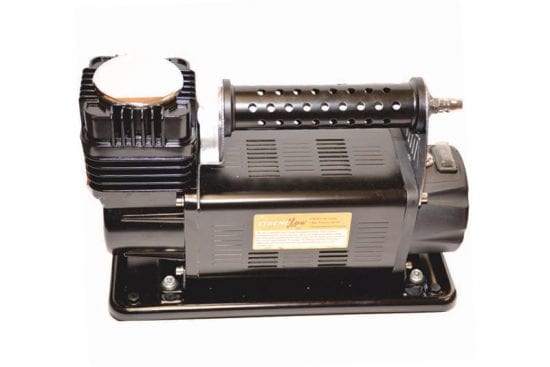 Road Safe
Road Safe offers two compressors. A small 72 litres a minute or a large 160 litres per minute. So depending upon whether you are a keen off roader, who dumps air from all four tyres regularly and wants to get them back up to pressure quickly, or hardly ever drops the tyre pressures and isn't too fussed about the length of time it takes to air back up, we have the compressor to suit. Backed by a three-year warranty with a heavy duty cast alloy cylinder, quick release fittings, pressure relief valve and can be permanently mounted.
Dobinsons
Dobinsons Portable Air Compressor features include a 170L per minimum Maximum pressure 150psi, single 40mm piston, 5m PU hose, Inline pressure gauge & fuse, Hi-temp 7.5m PA Air hose and includes 3 nozzle adaptors, 0.19L air tank and a carry bag.
Compliment your Air Compressor with a full recovery kit comprising of an Air Compressor, Tyre repair kit, rapid tyre deflator and a high lift jack.