If you're serious about your four-wheel-driving you will appreciate the added features built into rear wheel carriers. With the option of carrying two spares on the rear of your vehicle, one rear wheel carrier and a jerry or gas bottle holder on heavy duty struts to allow you to swing the wheel out and lock it in place at the back of the vehicle.  Tough stylish and heavy duty, they are the ultimate in rear end protection and functionality.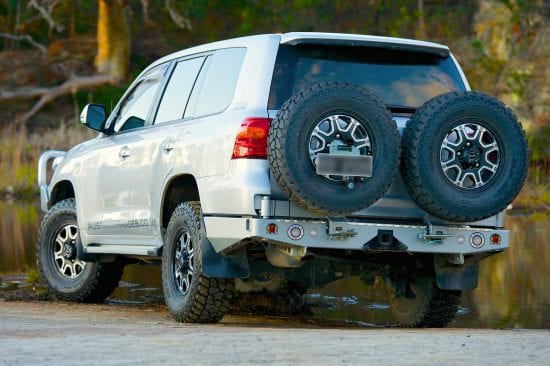 Features
Mounts single or dual spares and accessories
Replaces existing bumper
Suitable for use with any style tow hitch
Built in hi lift jacking points
Heavy duty pivots and wheel bearings.
Option up with hi-lift jack holder, jerry can holder, outboard motor holder, aerial bracket, camp light, spare wheel winch and more.