For every serious 4×4 user, a bull-bar is more than just a protective device. It must also serve as a stable mount for a variety of extra equipment, such as lighting and radio communications aerials. It also has to be tough enough to carry an electric recovery winch. Modern alloy bull-bars often take the form of a toughened replacement of the vehicle's standard front bumper, providing the protection of a bull-bar while preserving the lines of the vehicle. At Overland 4WD, we can supply and fit bull-bars for every make of 4WD, and advise you on the right solution to your needs.
Our brands
Enquire now
What to look for in a bull bar
Comes with a true ADR compliance.
The bar does not affect your new vehicle warranty.
Strong enough to protect you and your family.
Made from high quality material.
Compatible with any aftermarket accessories you will require.
Compatible with important factory accessories like, front parking sensors.
The look, feel and function of the bar, should not affect your vehicle.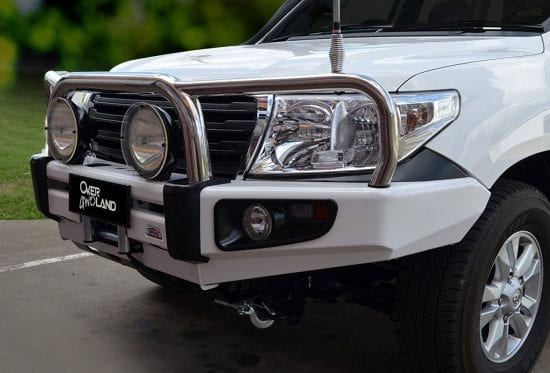 Leading Brands
Finding the right accessories for your vehicle is always a tough decision, and with bull bars it is no different. There is a never ending range of bullbars out on the market, but narrowing them down is simple when you compare them to this list below.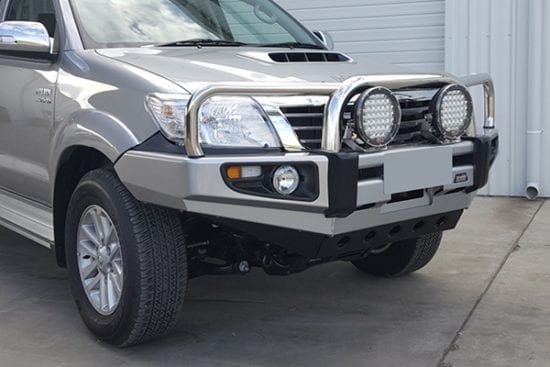 Dobinsons
Showcasing 3 standard ranges of bars, Dobinsons have got it covered. From a basic black bar to a Delux chrome loop, these bars are engineered and manufactured to the highest standards, ideal for recovering your vehicle in heavy duty conditions. They are winch compatible steel bullbars which makes them an ideal accessory for your vehicle.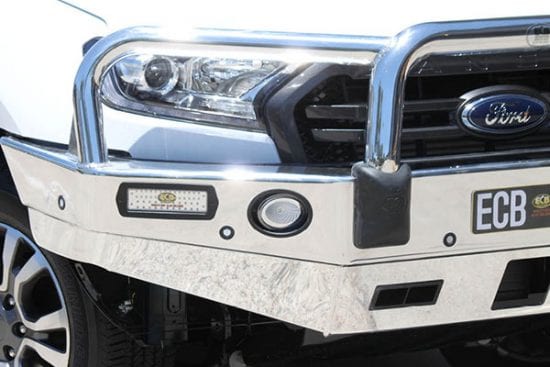 ECB
With over 40 years' experience in the bull-bar business, ECB is another name that commands respect. Credited as being the first Bullbar Manufacturer in Australia, they have built a reputation in Australia's leading Frontal Protection experts. 100% Australian made in their Brisbane plant they bend tube to protect every kind of vehicle on Australia's roads.
The great vehicle range means that vehicles from the family car, right up to the daily work van or truck, is covered with an option. Along with this, there are more options of bar types and finish options. These bar ranges will cover everything from the simple nudge bar, right up to the traditional styled Big Tube bar, but the options don't end there. As well as creating the Aluminium bars that ECB are renowned for, they also have now started to branch out into steel as well.
EFS
The EFS Adventure Series is a premium steel bulbar. This bar is designed and developed in Australia to suit our harsh conditions. It has been tested to comply with ADR69 and is made from 63mm steel tube. Equipped with driving lights and indicators, winch compatible with a winch cradle mounting bracket and is complete with lower bulbar bash plates, twin aerial mounts and CNC head light infill trims.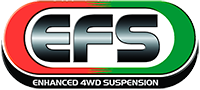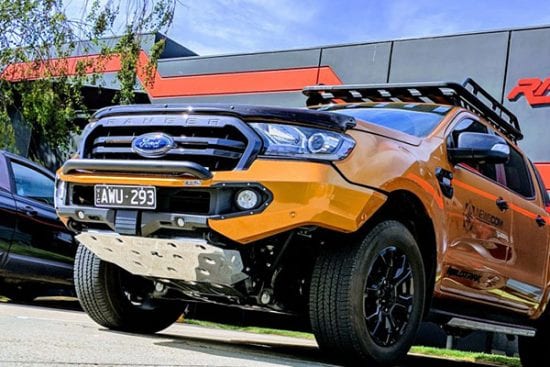 Rhino 4×4
These winch mount bull bars have been designed and built in Argentine and have been tested in the harsh conditions of South America and Africa for over 20 years. During this time products have evolved and are now the most advanced systems in the world. These bars are tough. They are zinc coated before they are powder coated to guarantee corrosion free life even if chipped or scratched.
Rhino 4×4 approach things differently, taking into consideration the natural lines of the vehicle and give the vehicle a look and feel that it so rightly deserves.
Anyone can make a Bullbar but not many apply the design philosophy that Rhino 4×4 do.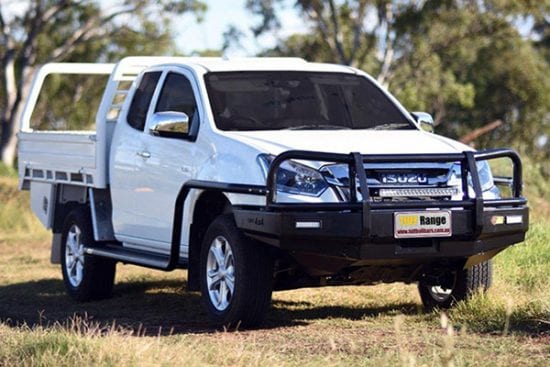 Tuff Bullbars Australia
One of the leading manufacturers of frontal vehicle protection.  Competitively priced, durable steel construction for maximum strength. They have a four-stage powder coating in a ripple black finish, 2 aerial mounting tabs, 2 driving light mounts, winch compatible, twin hi lift jacking points and poly carbonate LED park indicator lights.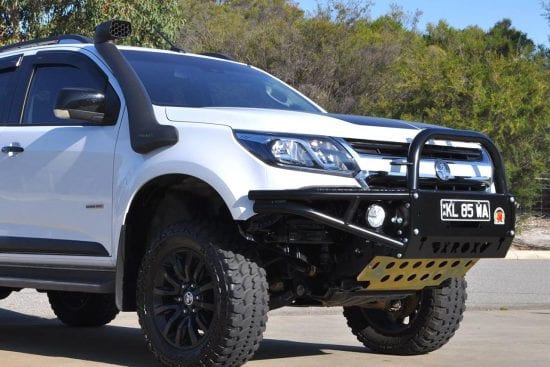 XRox Bullbars
Specialising in steel products, the company was originally established over 2 decades ago and quickly earned a reputation for rugged, reliable equipment that was much more than a match for the rigours of outback travel.