A good fridge is a necessity for your 4WD adventure. Keeping cool is vitally important while power usage is important and battery drain is about how much power a fridge uses over days, not just how many Amps it draws in a lab. Tests in real life conditions prove that fridges we provide stay cool with the lowest possible power consumption.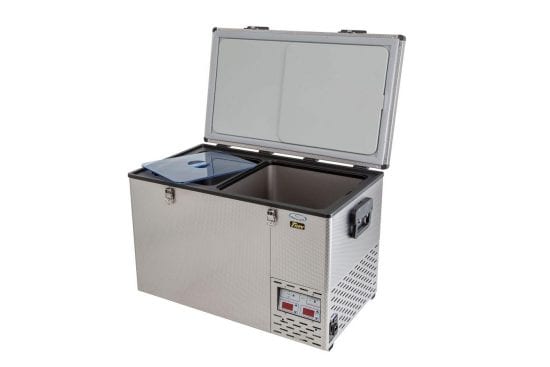 National Luna
National Luna portable refrigeration was designed to meet The World Health Organisation specifications for transporting medicine in harsh African conditions. They are now the preferred choice for safari operators, caterers, mining companies and 4WDs who need commercial-grade quality and serious performance with low battery consumption in demanding conditions.
The robust stainless-steel exterior protects from knocks and bumps while the metal interior acts as a cooling plate to ensure stable, consistent temperature across the interior reducing running time and pull-down time.

MyCoolman
The MyCoolman Power Pack truly brings you adventure unplugged. No longer do you need to be tethered to a vehicle or a heavy/cumbersome power source.
The MyCoolman Power Pack is a true portable and lightweight power solution in a sleek slimline body that seamlessly attaches to the side of your MyCoolman fridge magnetically.
The MyCoolman Power Pack is Lithium Ion based, allowing it to be recharged more times than other types of batteries. A blue LED display allows the user to clearly and easily identify the remaining battery capacity. With Bluetooth connectivity you can track your fridge from the palm of your hand.
The Power Pack is the perfect accessory to take your MyCoolman fridge/freezer out for a BBQ & some backyard cricket, fishing with mates, or camping off the beaten track.
With fridges starting at 36L to dual zone fridge freezers up to 105L, there is one thing for sure MyCoolman is Powering your next adventure.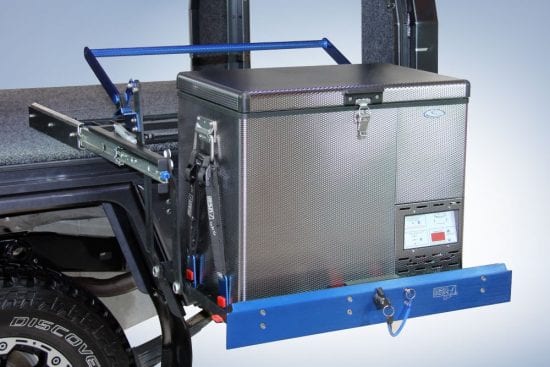 MSA Drop Slides
Lighter, Stronger, Safer, Smarter. The Drop Slide slides out from its stowed position and lowers a full 30cm in one safe and easy motion, enabling the platform to remain in a perfectly horizontal position the whole time. It allows for unrestricted access to your fridge at a safe level with ease, before raising the slide in one very light and easy motion back into its stowed position. Side Drop model are also available which are designed for specific application where your Drop Slide is better suited sideways, as the vehicle doesn't have enough depth for a standard Drop Slide to be installed.