Canopies have a curb-side lift up, and drivers side dual pane sliding side windows as standard. Other options available are dual sliding side windows, or dual lift upside windows. The front window has been upgraded to a drop-down option to improve and increase access to clean the rear window of the vehicle cabin and the rear door is dual curved three-dimensional frameless glass with a central handle with slam latches. All windows are tinted. Other notable features include a robotically painted base rail cover strip, Clamp-On style fitment and a vehicle specific Plug and Play wiring harness to allow for a quick installation.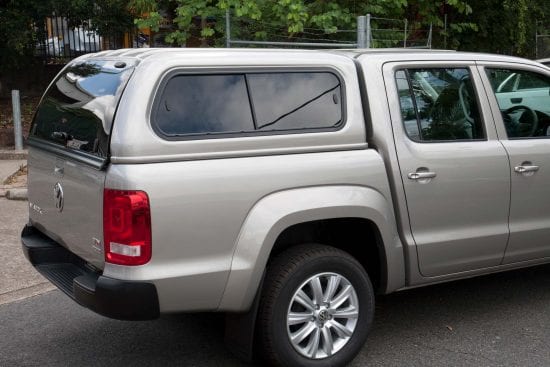 EGR
Launching in 2010, EGR now has over 50 canopies covering three different window combinations for the Australian Aftermarket.
All canopies are Australian made and manufactured at EGR's Thermoformed Division in Brisbane. With a commitment to inventory, EGR will warehouse completed canopies with various side window combinations to ensure when we receive an order, the delivery time is quicker and more efficient than overseas sourced products.